History
Founded in 2006 by visionary equestrian Kelley Hullihen, Hoofbeats with Heart began realizing the need to provide services to the underserved disabled community.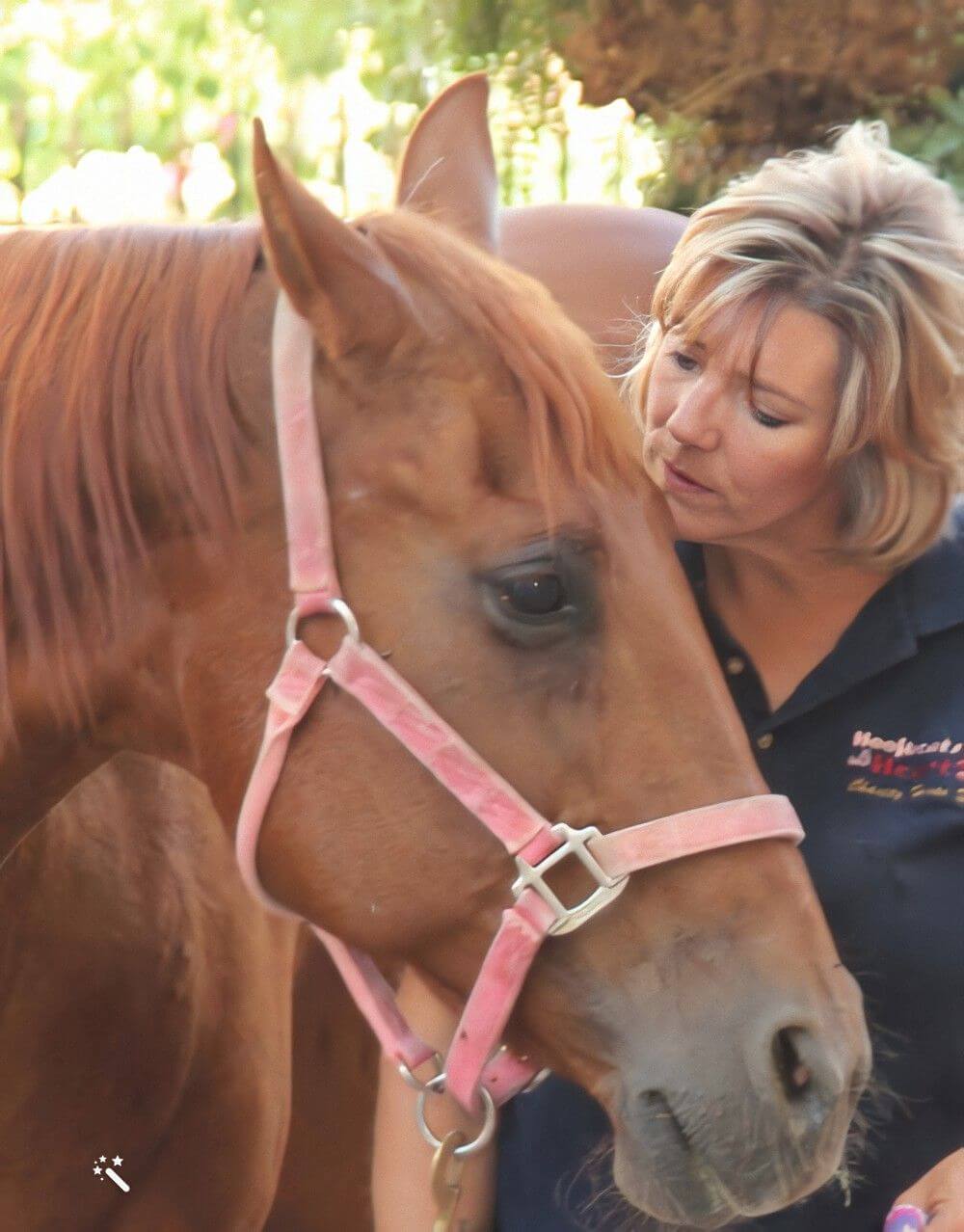 Mission
Hoofbeats with Heart is a 501(c)(3) charity run solely by dedicated volunteers, none of whom take a salary. Our passion is improving the lives of the physically and mentally challenged, anchoring at-risk youth and giving grief a voice through the fellowship between humans and horses.
Equine Therapy
Hoofbeats with Heart is the only equine therapy center in the East Valley to offer all four Equine Assisted Activities and Therapy (EAAT) services recognized by PATH (Professional Association of Therapeutic Horsemanship) to individuals living with a variety of physical and emotional disabilities.
Services offered at Hoofbeats with Heart are:
 Therapeutic Riding (TR)
Hippotherapy (HPOT)
Equine Facilitated Learning (EFL)
Equine Facilitated Psychotherapy (EFP)
The discipline associated with working with horses and the social interactions between peers benefits the mind and spirit, raises self-esteem, and increases self-sufficiency through accomplishment. The unconditional love of the horse is proven to reduce anxiety, encourage interaction and offer a haven where riders can feel a sense of empowerment. Our EAAT programs are conducted by nationally certified instructors.
Nondiscrimination Policy
Title VI, Civil Rights Act of 1964
No person in the United States shall, on the ground of race, color, or national origin, be excluded from participation in, be denied the benefits of, or be subjected to discrimination under any program or activity receiving Federal financial assistance.
Hoofbeats with Heart does not unlawfully discriminate internally (in its administrative and program operations) or externally (in the provision of services) on the basis of race, political orientation, religion, gender, sexual orientation, age, national origin, ethnicity, ancestry, marital status, veteran status, or mental or physical disability or any other status prohibited by applicable law.
Physical, occupational, and speech therapies are offered in our new on-site therapy clinic as well as in clients' homes by our ... read more